A gallery of simple ideas to make your slumber bedroom zone dreamy.
Pile on the Pillows
Pile on the pillows, and don't shy away from mixing patterns. Combine large prints with small ones, florals with geometrics.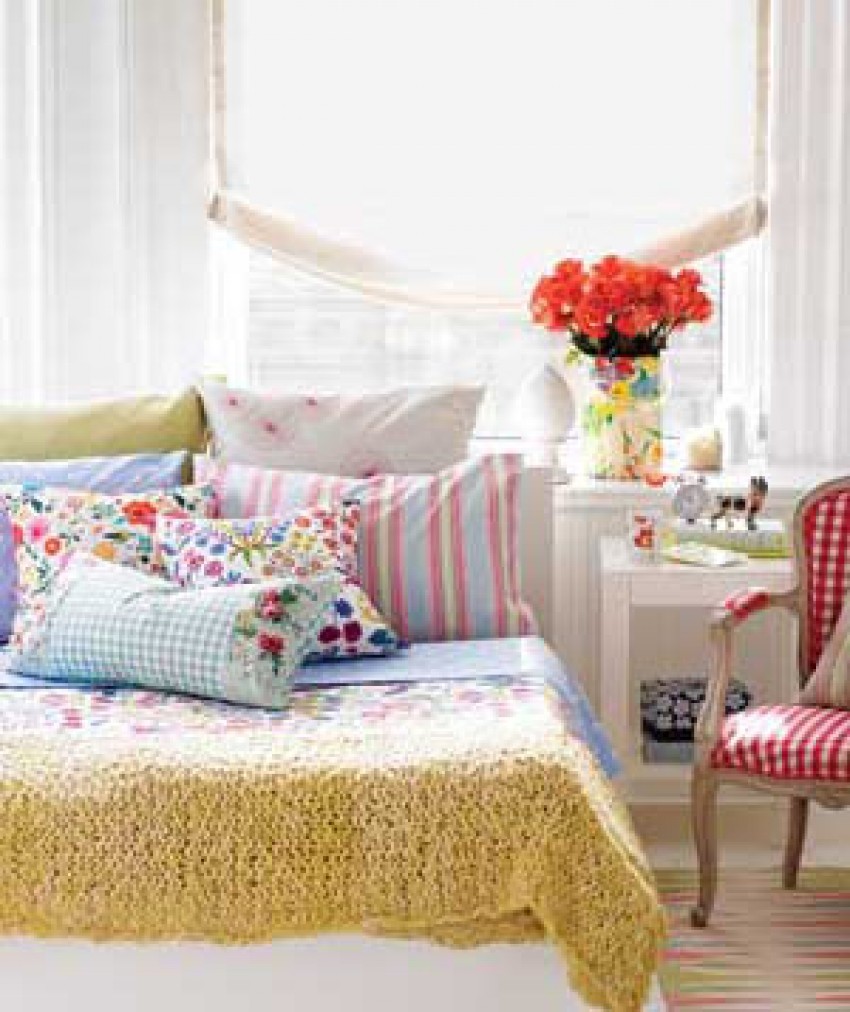 DIY Artwork
Hanging a graphic quilt is an easy solution to the "big blank wall" issue. Complementary bed linens pull the decor together.
Put Pattern to Work
A printed bedspread, like this distinctive botanical design, does a lot of the heavy lifting when it comes to décor.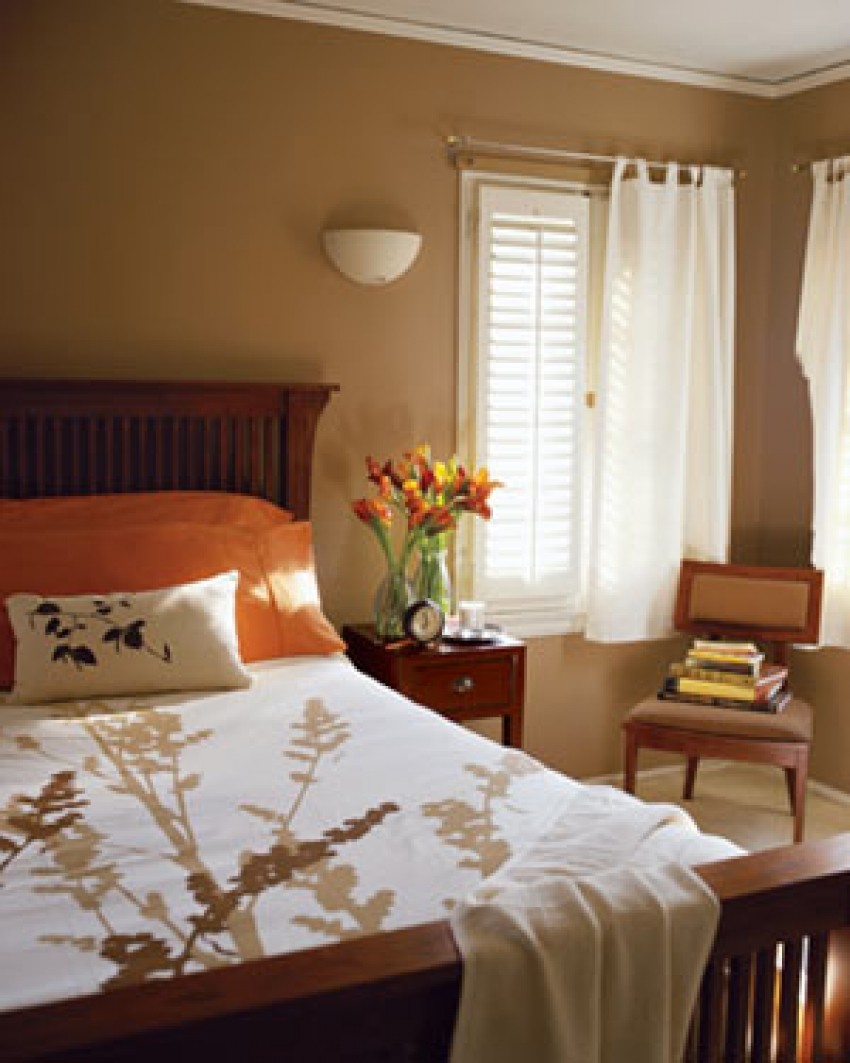 Reveal a Personal Side
Your bedroom should express your personality (not just design principles), so feel free to go a little off-center, as with the art here.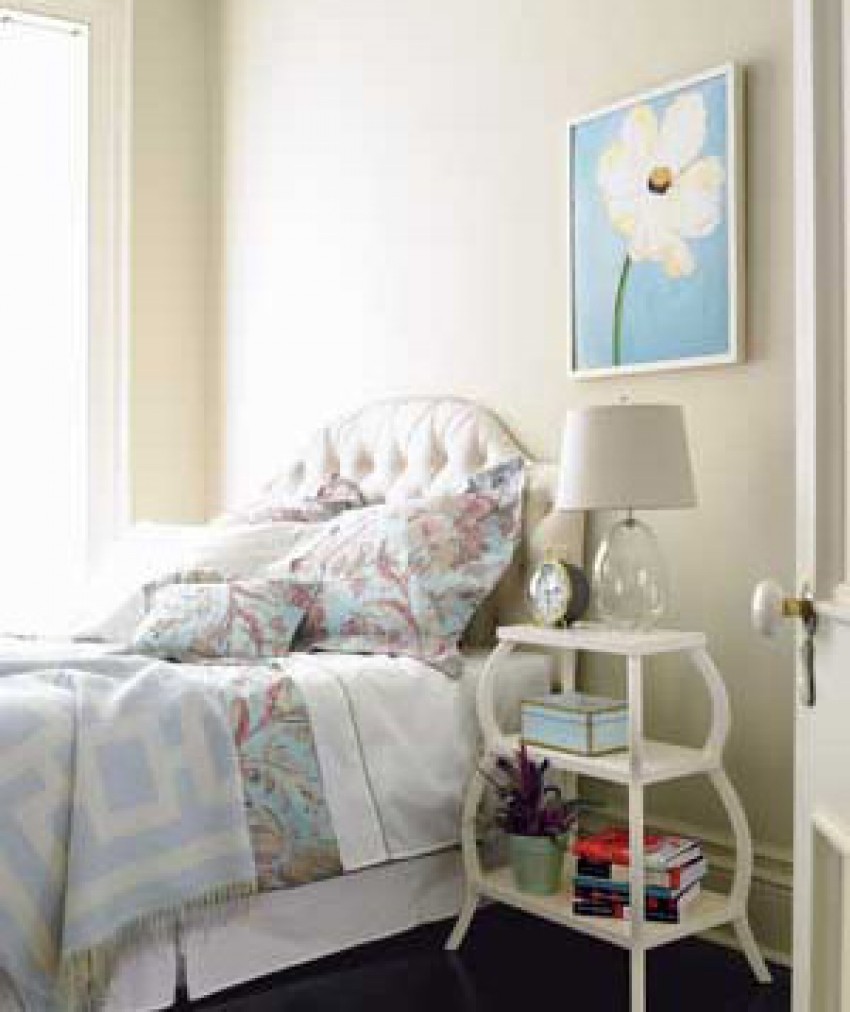 Make Your Bedroom Comfy
Top your bed with covers made for snuggling, like a down
comforter. For total indulgence,
choose ultra-soft eiderdown.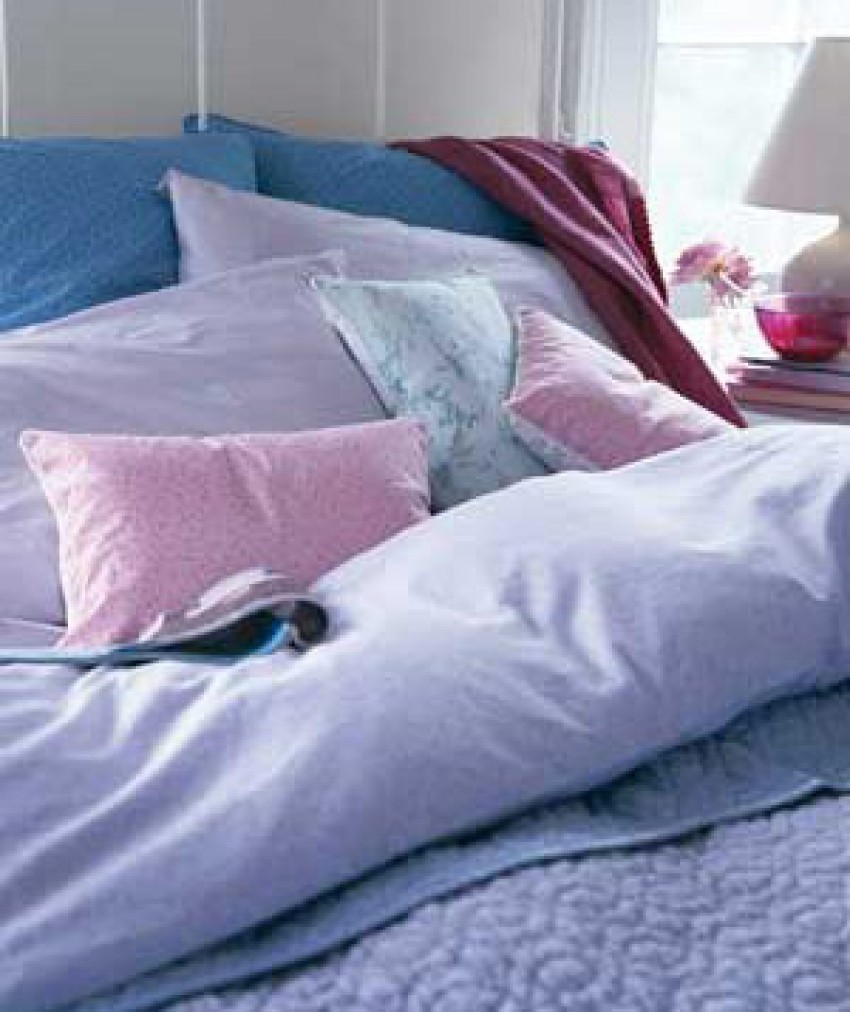 Keep Scale in Mind
Gauge the size of your bedside lamp by the scale of your bed: A
four 
post
er would call for a
big fixture; for a low bed, choose something smaller.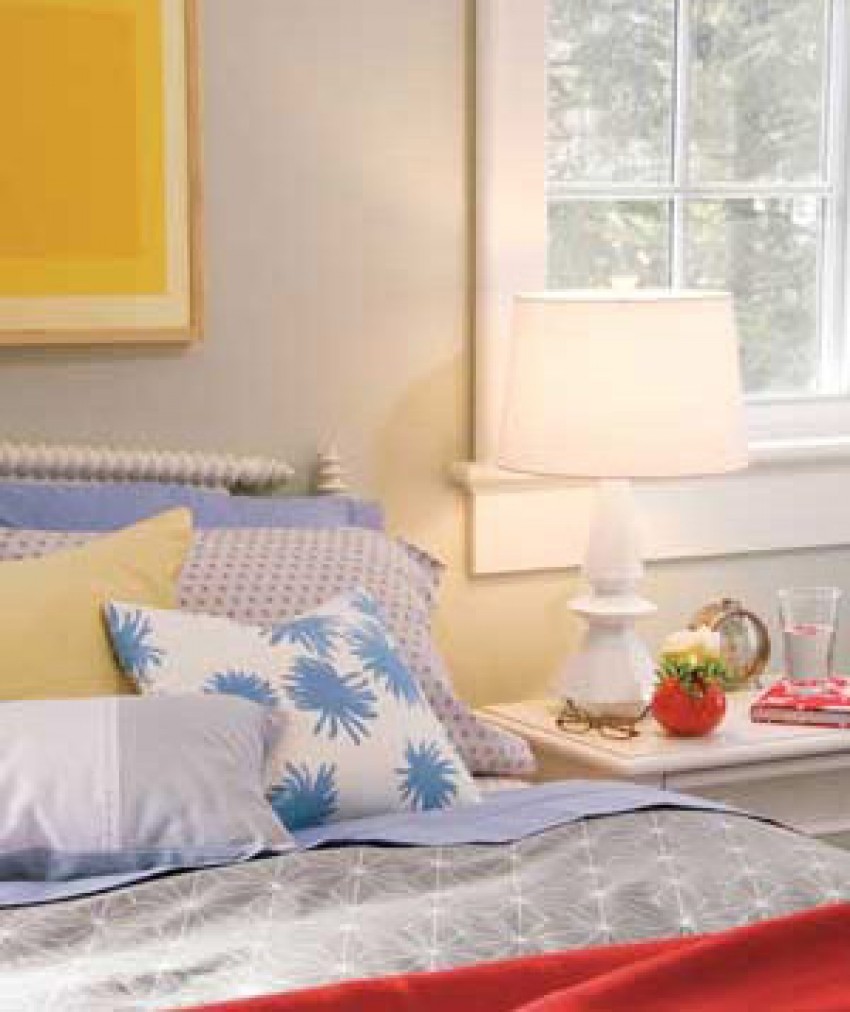 Layer With Color
At the bold end of the scale, go for saturation with a favorite color. Use a variety of tones
and textures to give your room a layered feel.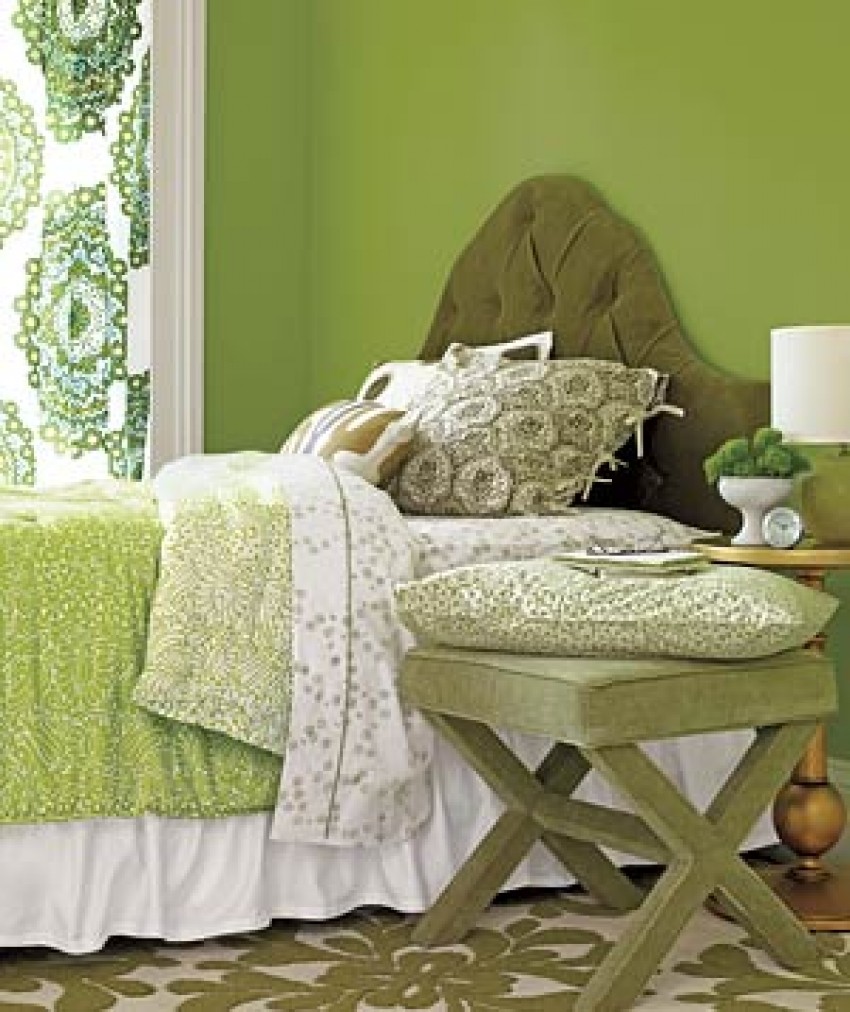 Add Warmth With Neutrals
That idea works just as well with neutrals. Here, soft lighting overhead and a clip-on task
lamp add to the sense of warm comfort.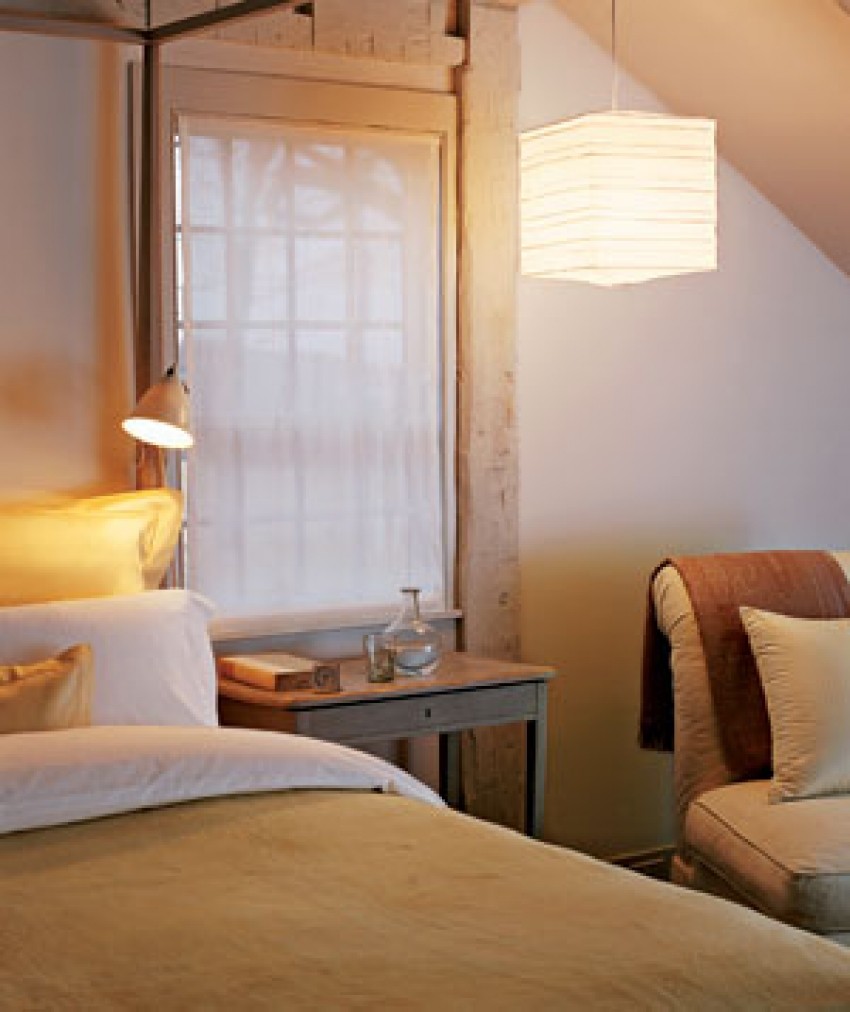 Reinvent Your Safe Haven
Tuck a chair into a corner seat for an instant resting spot. Lush silk draperies turn the room
into a cocoon.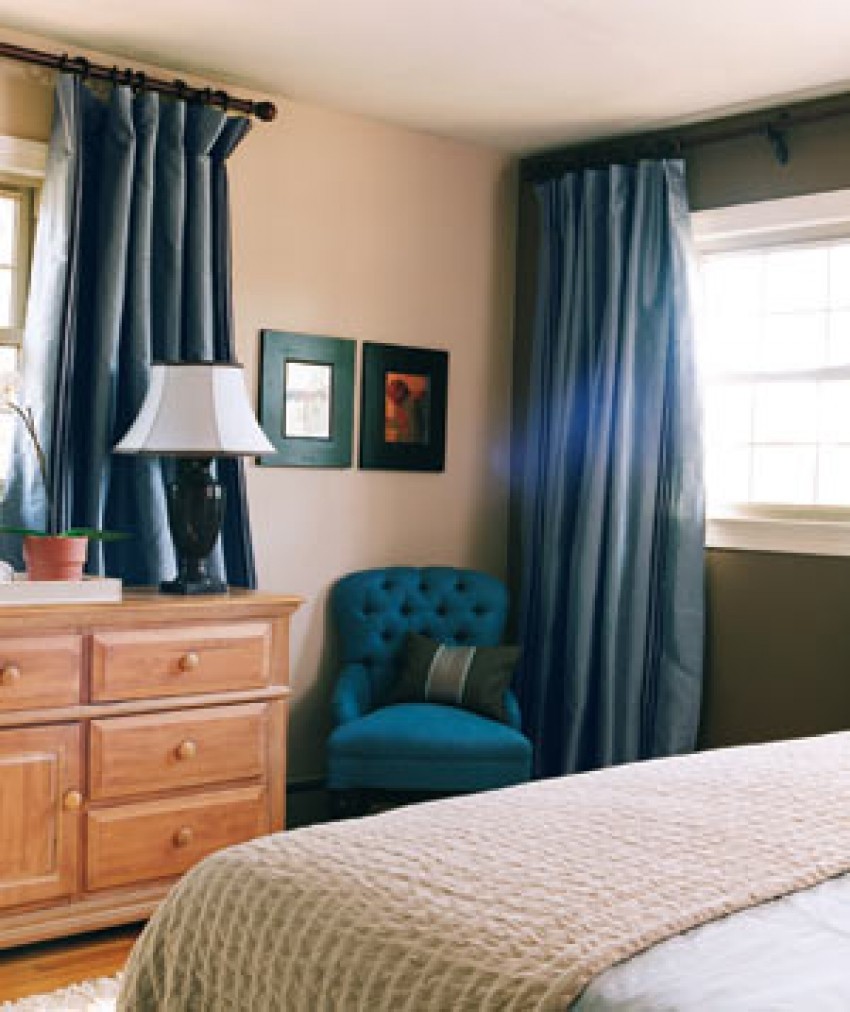 Personalize Your Space
Mix in offbeat pieces for an eclectic look, like an old bench in an eye-catching salmon
thatacts as a nightstand.