Mumbai has the highest number of millionaires and billionaires among all cities in India. It is home to three UNESCO World Heritage Sites and a visit to the city is sure an experience that one never forgets due to its beautiful architecture, art, and contemporary design. Inspiration and Ideas carefully selected the 20 names that are considered to be the top interior designers from this huge crowd to inspire you for your next interior project!
1. 7WD STUDIO
7WD STUDIO is a famous leading brand name in the field of Best luxury Space Interior Designers in Delhi, 7WD designed stunning Spaces in India's most sought-after markets. 7WD Consultancy Service & Turnkey Packages offer the region's most comprehensive and cost-effective Interior Designing Services. They are known as the best Scandinavian, minimalist interior design in the entire region of Mumbai.
2. ADORN SPACE CONCEPTS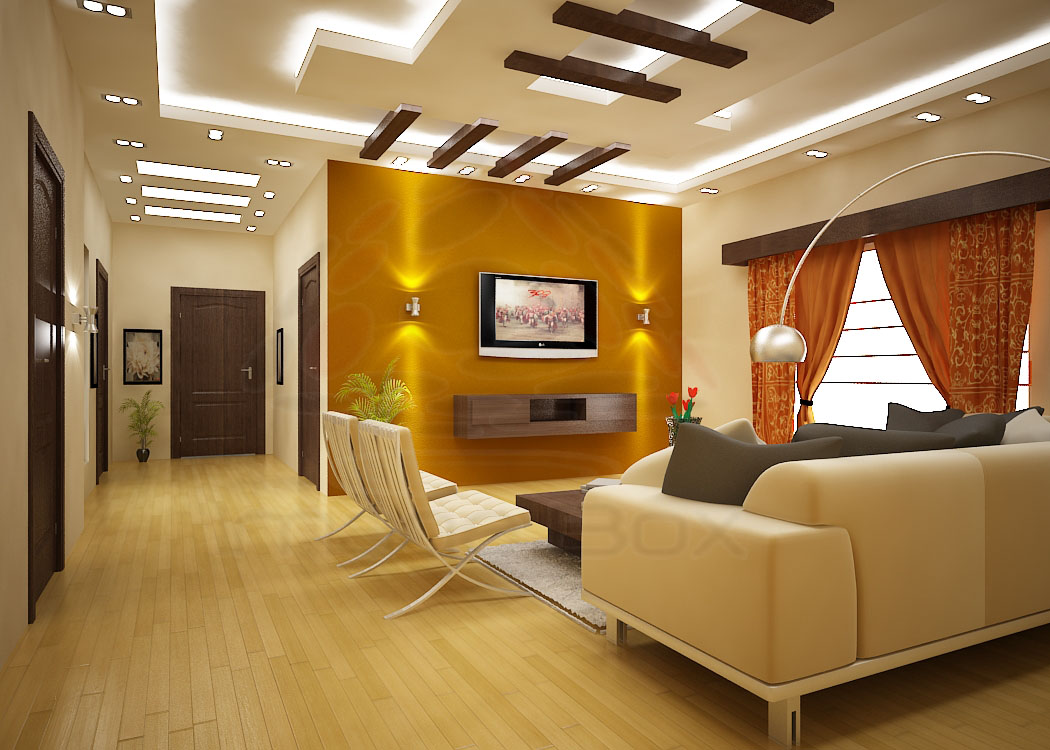 Incorporated in the year of 2011, Adorn Space Concepts PVT. LTD. is one of the well-pioneered and dedicated firms engrossed in offering an impeccable range of services. Mr. Amit Walavalkar has been the astute and capable mentor behind Adorn Space Concepts who has always proved as a boon for the company's prospect. Their main focus on modern designs and innovative ideas for simple and humble spaces.
3. AETHOS INTERIOR DESIGN & STYLING
AESTHOS was founded in the year 2006 and to date they have completed numerous projects in India. AESTHOS is an environmentally responsible Interior Design firm based in Mumbai, India, specializing in infusing fresh ideas & good vibes into Hospitality projects, Retail, Workspaces, and Living Spaces since 2005. The main focus of the company is believing that living spaces are an extension of their client's aspirations and potential, not just their personality. "A lot of logical thought and creative imagination go into designing the space where your life stories are played out"
"Everything we create, we believe in redesigning your definition of art"
4. ALCOVE STUDIO
Alcove Studio designs exterior structures by striking the right balance between aesthetics, costs, durability, and environmental responsibility. They strive to deliver a holistic transformation of the given space through their particular interior design ideas focused on contemporary design and meticulous work.
5. ANISH MOTWANI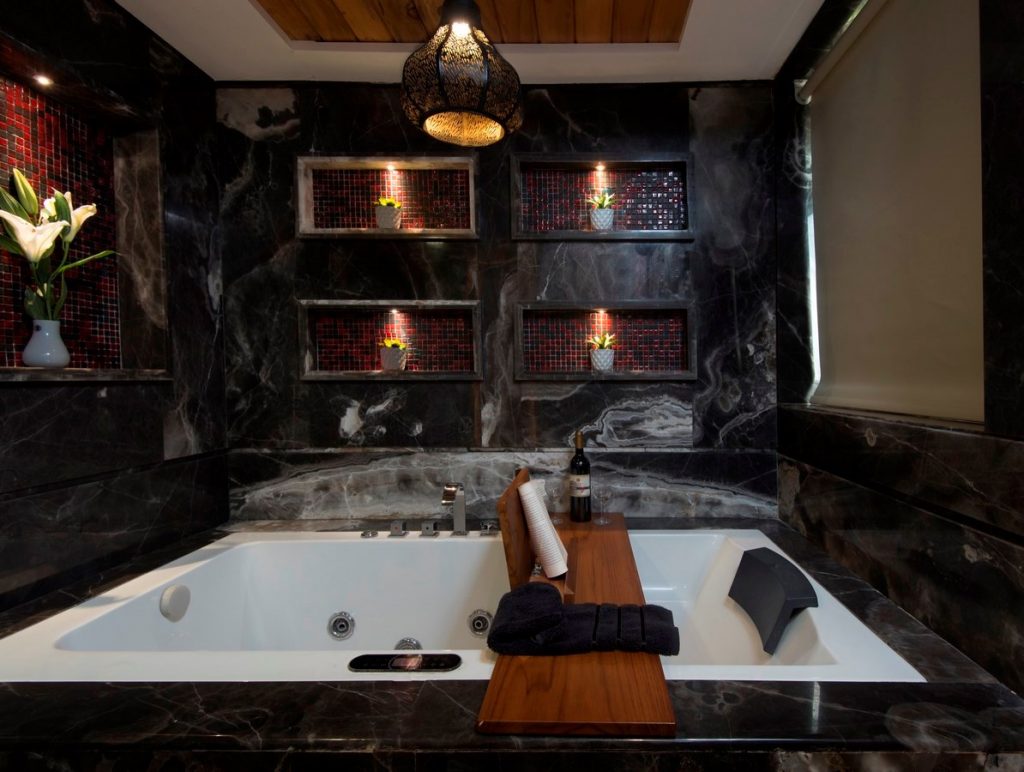 Anish Motwani started out as a single interior Designer that quickly rose to the top in Mumbai. Planning and designing of any project are executed in accordance with the availability of space, natural ambiance, storage requirements and they execute projects with new concepts and thoughts always with client-centric focus and luxury outlooks. Has its company grew and evolved Anish remained dedicated to the quality and design that he offered to its clients for a series of years and so the majority of its business is by reference and repeat clients.
6. ASHLEYS
The Ashleys is a boutique firm set up by Pooja and Arbaysis Ashley, brilliant young professional interior designers in Mumbai. This architecture and interior design firm was established in 2008 and has been on a soaring trajectory ever since. Co-founders Arbaysis and Pooja have received several prestigious prizes such as the IIID National Award, the Trends Award, the Archi Design Award, the Design Matrix Award, and the Better Interior Award. They have also been featured in multiple industry publications for their trail-blazing projects.
7. ASPA & ASSOCIATES
ASPA & ASSOCIATES is an Interior design company in Mumbai, located in Marol Naka Andheri. Their interior design projects always follow what the client wants and give them the best solution for it, with experienced and skilled specialists for corporate projects and residential. Their main motto is believing in quality work within committed time and successfully handed over it.
8. ASTRAL DESIGNS
ASTRAL DESIGNS is a company of interior design but also architecture. Contracting and developing includes combining design and construction responsibilities, with a full project team including contractors, suppliers, and designers to design and construct the works. The scope of work includes not only to design and build the project but also to manage them during operation to ensure smooth completion of the design as well as construction.
See Also: Design Hubs Of The World – 10 Top Interior Designers From San Diego
9. AUM ARCHITECTS
AUM Architects was established in 2004 under the adept leadership of Ar. Manish Dikshit and Ar. Nachiket Borawake, and today, accentuates a multi-faceted portfolio reflecting their experience and proficiency in managing state-of-art projects, assisted by pioneering technology and global design methodologies. Committed to steadily curating spatial ideas that meet the demands of the ever-evolving AEC industry with design deliverables that are not only aesthetically pleasing but also satisfy client requirements.
10. AVN INTERIORS
It is a leading interior design studio that is unifying architecture and interiors to give a new definition and inspiration to design. Aditi Vora Nair at AVN Interiors promises to fulfill the growing appetite for design by approaching each project in an unbiased way. One of the best interior designers in Mumbai, Aditi cares for the simplest of details that ultimately make a huge difference.
11. BEYOND AND MORE
The client has a dream of what their space should look like. The architect works on that dream and delivers an overall vision. The Architectural Support Team study this artistic vision and develop/recommend products, from our Partners portfolios, which are exquisitely designed and flawlessly produced that bring the clients' dream to life. Their partners master craftsmen custom-craft the pieces of the collection and thereafter test the workmanship through a rigorous quality check to ensure seamless implementation at the client's site.
12. BRIC DESIGN STUDIO
 At Bric Design Studio they are committed to conserving the environment by making intelligent use of natural resources. The buildings are designed to be responsive to the environment and also benefit the communities. Their design projects transform and uplift mere spaces into spectacular ambiances. This would not be possible without their ambitious and committed team of interior designers.
13. C BHOGILAL
C.BHOGILAL WESTEND is a retail organization established in the year 1914 with around 5000 sqft area showroom in Vile Parle (West), Mumbai. They are specialized in Ceramic Tiles, Sanitary, Fitting & Fauctes, Bath Accessories, Bathroom furniture, Bathtubs, Steam, Sauna & Spas. It's a family-run business in the financial capital of the country. They have specialized team to attend small & large projects who also meet architects & designers and present the world's best bathroom products which are very unique & different and that's is what make us stand high in this field.
14. DA NAMAH DESIGN STUDIO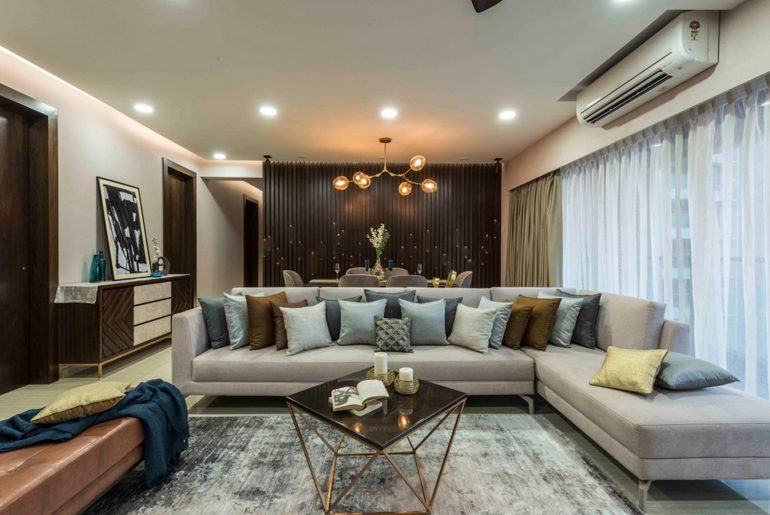 Da Namah Design Studio is an Interior Design Firm in Mumbai. They explore assorted designs and cultures from all over the globe and by understanding the clients. Neil & Namrata, two of the most renowned Interior Decorators in Mumbai are well known for their opulent and supremely comfortable interior design work. They started their journey by providing residential interior design services in Mumbai by delivering some of the most delightful and appealing interior designs and decors.
15. DEKSHA DESIGN STUDIO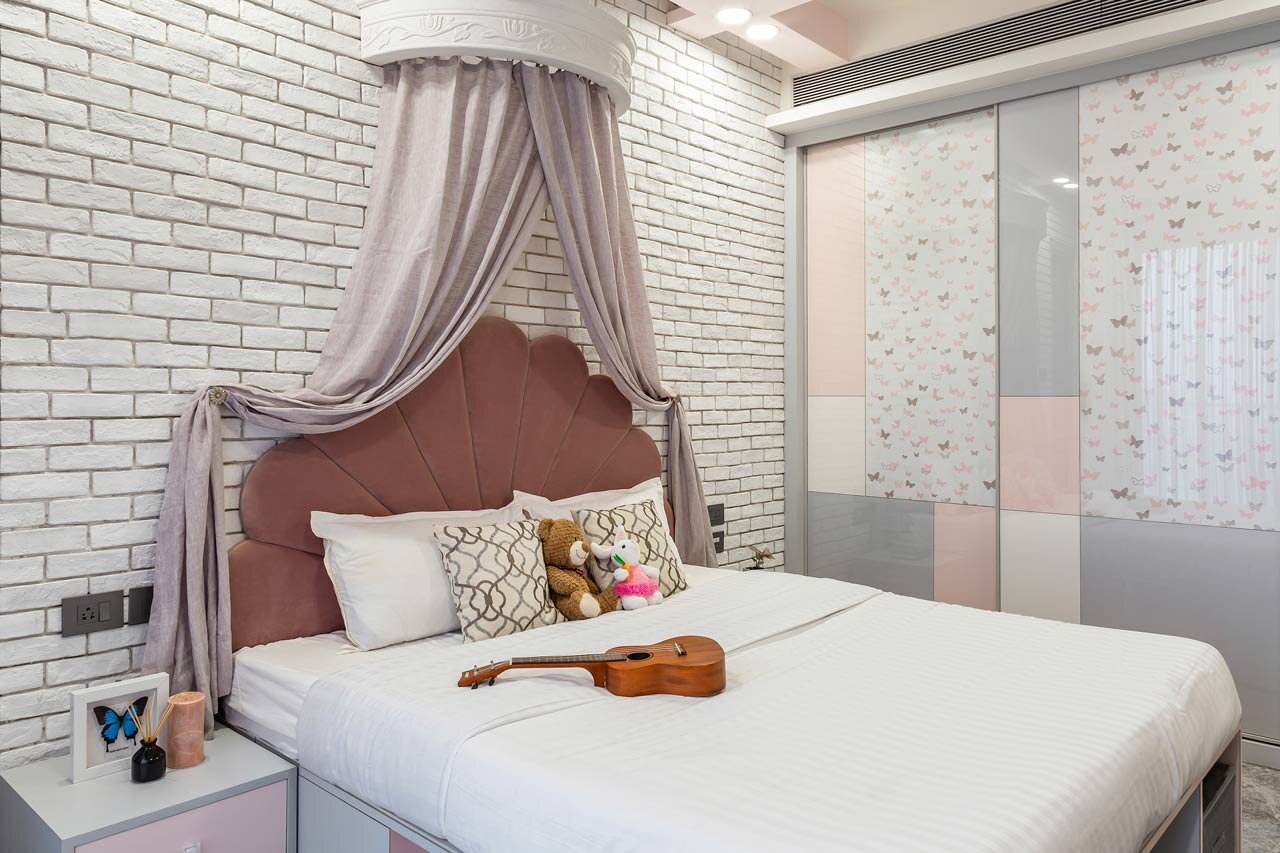 Deksha Design Studio headed by Suresh D'souza prides itself on over 30 years of design expertise combined with a solid business sense. A talent pool of specialized consultants, with diverse design-related experiences and exposure. Driven by passion, they treat every endeavor with their fullest commitment and integrity. The design motto "I live design " underlines the philosophy of creating design concepts that are unique to each client.
16. DELECON DESIGNS
Delecon Design company is among the most sought best Interior Designers in Mumbai. Renowned for their state of art services aiding in transforming interiors, and backed by an excellent team of architects and Interior Designers who holds professional expertise in the field. They have earned a place among the Top 10 Interior Designers in Mumbai according to AD India.
17. DESIGN CAFE EXPERIENCE CENTER
Contextual Contemporary designs that engage the user within a space, at Design Cafe Experience the main focus of their work is industrial design projects with innovative ideas.
18. DREAMSPACE INDIA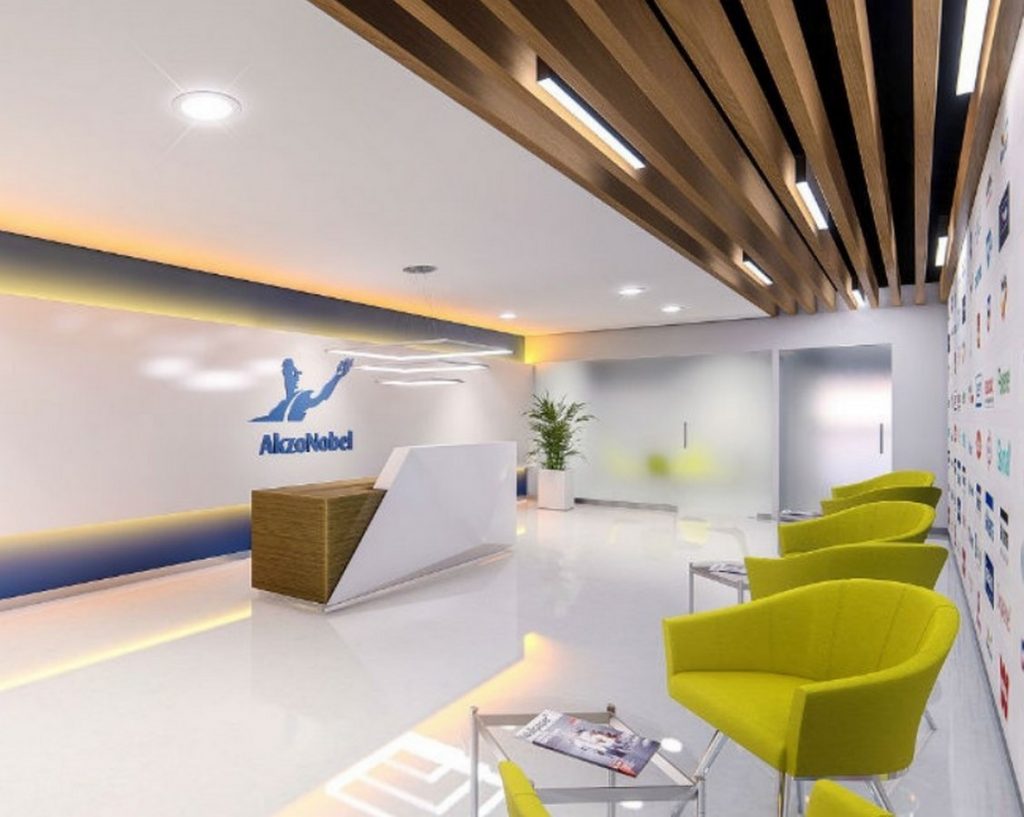 Dreamspace India is known for its bold colors. Dreamspace was established in 2004 and has completed over 750 projects of a diverse nature in the field of Interior Design and Project Execution Management.
19. ELEVEN INTERIOR DESIGN STUDIO
Eleven Interiors Design Studio combines the 20th-century vintage and antique pieces, custom furnishings, and contemporary selections into every project that allows them to create original and sophisticated spaces that are unique to each client. This egalitarian approach to design assures a measured mix of periods and timelessness. It allows the design team to create spaces that are in balance and harmony with the way their clients live with numerous projects around Mumbai
20. FAQUIH AND ASSOCIATES
Founded in 1968 by farooq faquih, f&a is a reputed architectural firm that has refused to age. The reason is simple really. F&a's work is always based on a deep understanding of the built environment, design experience, and human needs. Run by Bahaar and Kaif Faquih the firm has created a unique niche for itself in the space of office and residential buildings, bungalows, hotels and factories.
21. HEMANT ASSOCIATES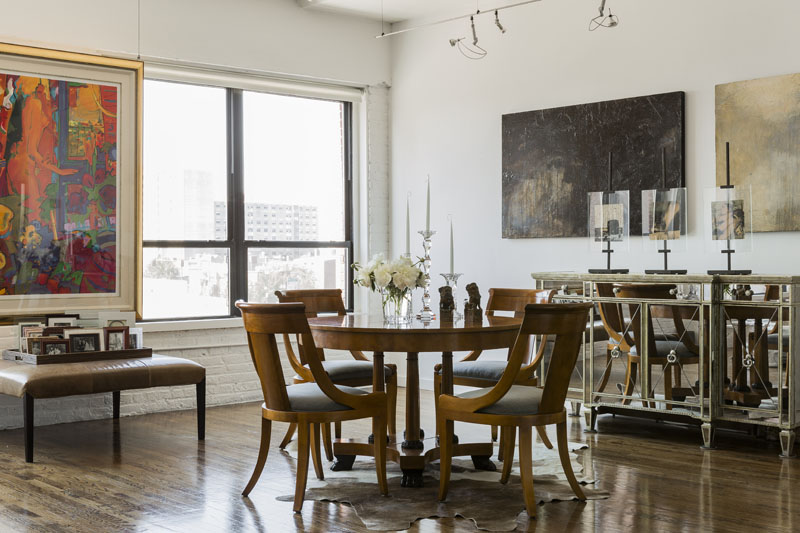 Backed with many years of experience, Hemant Associates have become extremely successful in catering services for Modular Kitchen Designing, Brochure Designing & Printing, Digital Flex Banner & Hoarding Designing & Printing, and Residential & Commercial Architecture. Clients can also avail of several decorative items from them like Wall Painting Interior & Exterior Painting, Industrial Floor Epoxy Paint Coating, Wall Murals & Paintings for Corporate Offices, etc. Apart from these, they are a firm that is highlighted as one of the leading Suppliers of SS Railings and staircases.
22. HIPCOUCH
Hipcouch believes that everyone deserves a beautifully designed space, so their interior designs give access to the best projects out there in Mumbai. Their design partners are carefully curated, with degrees from certified interior design programs around the country & abroad, and memberships and certifications like LEED & others.
23. HOME2DECOR
HOME2DECOR is one of the biggest companies in Mumbai. With a dedicated team of interior designers ready to establish any new project and offer the best opportunities according to the needs of every client. Their main projects focus on residential interior designs, mainly office and modular kitchen and Bedroom projects.
24. HOUSE MAKER
House Maker goal is to create unique and innovative solutions that will be a perfect balance between functionality and aesthetics and with inventive and creative designs.
25. HS DESIIGNS
18 years of spearheading design innovation HS Desiigns design services incorporate various customization. It is an immutable part of their design strategy and furthers the goal of making each project unique in its own way. The expression of this firm's inspiration is striking a balance between functionality and conceptual innovations.
26. KKD STUDIO
Launched in 2016, Krish Kothari Designs immerses in an aura of unrivalled luxurious designs merged with artisanal craftsmanship. KKD is an ultra-contemporary interior design brand, which is missioned to reflect the boldness of a person in every manner. KKD's creations can be Glamorous and understated, colorful and neutral, Elegant and personified.
27. MMOSER
From workplace interior design and architecture, across science and innovation to healthcare and education, we leverage our global knowledge of how people work and the work patterns, married with local know-how, to bring international expertise to everything we do, regardless of its location.
28. ZZ ARCHITECTS
ZZ Architects is known for their unique approach, to architecture and interior design, which is a bespoke and very intimate process of discovering each client's personal style. Over the past few years, ZZ Architects has emerged     as a leading full-service Luxury Architecture, Interior Design and Décor firm based in Mumbai and have been working across key cities  in  the  country with clients including leaders in business, finance and industry, as well as society, film and politics.
See Also: Design Hubs Of The World – 20 Top Interior Designers From New Orleans