Looking for some bedroom ideas to help you layout your room, give it a fresh new look or even to plan a remodel? Below you'll find some of our favorite bedroom ideas. We'll show you how to work with awkward room layouts, solve common furnishing issues and how to update your bedroom design.
Add Wallpaper
Add a wallpaper to create a fun accent wall for an easy bedroom update. Choose one wall to be the focal point for your room and add wallpaper to create your accent wall. For the bedroom below we selected the wall behind the bed. This highlights the bed and gives it a more majestic appearance. Then, add some fun accessories in similar colors to your wallpaper to tie the look together.
Discover also: Bedroom Ideas for an Elegant Décor
Switch up Nightstands
Frame your bed with a set of interesting and sculptural side tables instead of nightstands. This is a great way to give your bedroom a new look. When selecting side tables, look for tables that are at least high as your mattress or they will look too small. Then, add a pair of tall decorative lamps.
Create a Custom Headboard
If you have a platform bed, create custom headboard by simply applying a material to the wall behind the bed. In the bedroom above, we applied a wood paneling to the wall behind the bed to create a custom headboard. The dark stained wood finish compliments the platform bed color and ties it and the night stands together visually. You can make your headboard the full height of the wall or stop it part way up. To determine the minimum height for your headboard, prop up your pillows and measure 6"-8" (15-20 cm) above that.
Create a Cozy Corner
Beds can make a bedroom layout feel very linear and square. You can prevent this by placing a comfortable upholstered chair on an angle in the corner. This softens the corner of room and encourages circulation. Add a small side table, some artwork and an ottoman, if there's room, to make a cozy and inviting place to relax.
Try a Dark Wall Color
Try a dark wall color for bold bedroom update. Dark walls create an intimate and inviting feeling in a room. They are great for living rooms, libraries, dining rooms and bedrooms. When you use a dark color on the walls, keep the floor and ceiling finishes lighter. The deep berry wall color in this bedroom highlights the bed, making it the focus of the room. Add some throw pillows in a similar color to complete the look.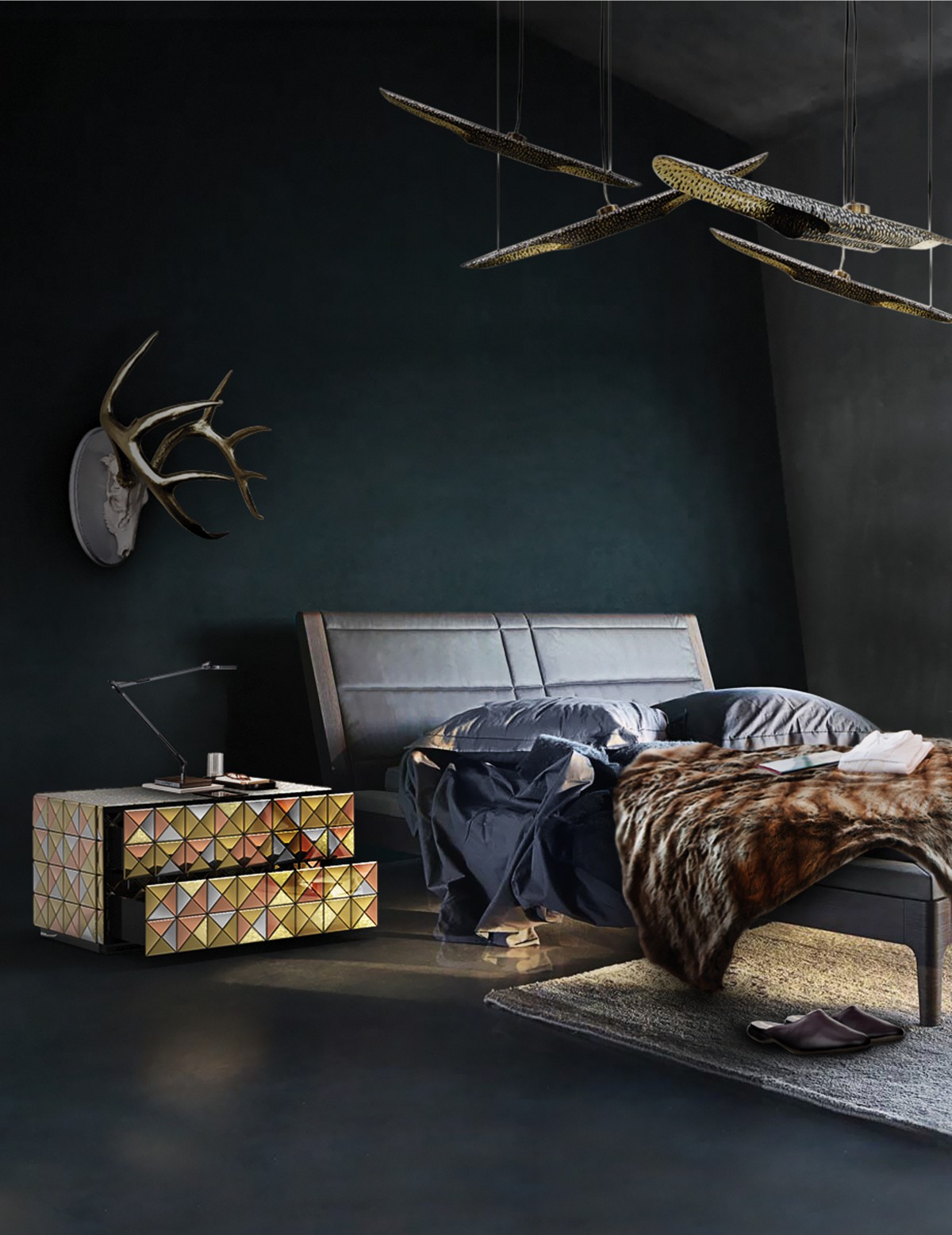 Disover also: How To Create a Major Impression Through Bedroom Decoration