Milan design week is the most anticipated event on the creative calendar. The city hosts more than 2,000-exhibitors from more than 165 countries, from Salone del Mobile to Fuoresalone, it's the perfect stage to exhibit the latest design trends and art installation with a plenty of must-sees. See the most exciting design meets art installations Milan Design Week 2018
See also: Milan Design Week 2018: The Events Guide
"Open Sky" Phillip k. smith III + COS
COS is bringing an awe-inspiring, architectural-scale installation by artist Phillip K. Smith III to Milan Design Week this year. "Open Sky"  is a site-specific work devised specifically for the 16th-century Palazzo Iisimbardi which it inhabits, and comprises a reflective, semi-circular form. On the courtyard floor, the installation actively engages with the sky over Milan and the surrounding architecture, creating an ever-changing experiential atmosphere.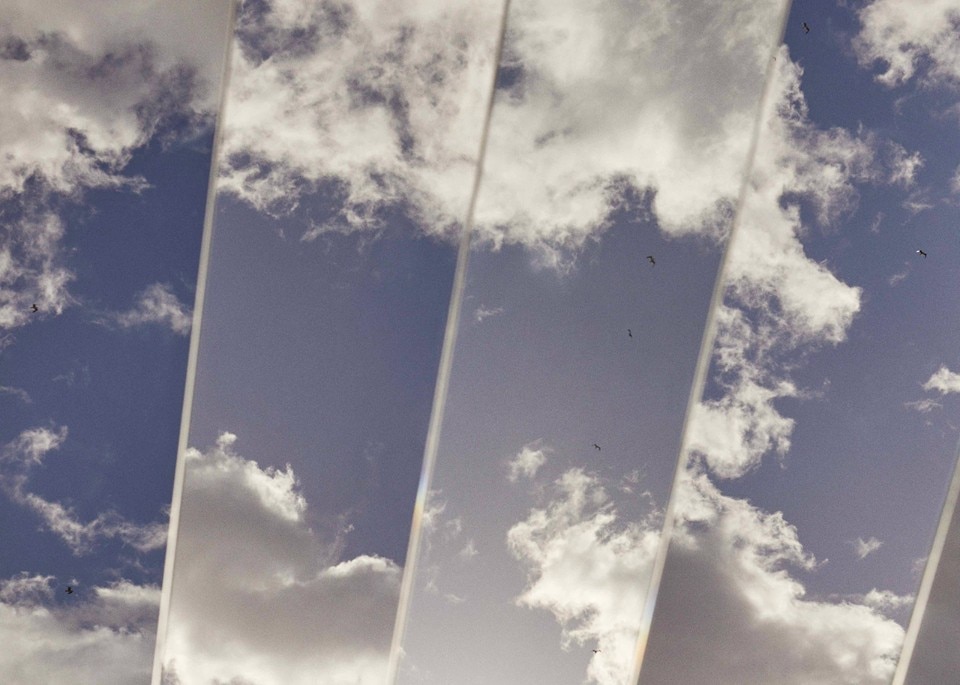 Address: Palazzo Iisimbardi, Corso Monforte 35
"TramCorallo" by Cristina Celestino
Step back in time for this traveling installation by Cristina Celestino, who has converted one of the city's historic trams into a 1920s-style salon and cinema on rails during Milan Design Week. This is a chance to enjoy a whistlestop tour of Milan's Brera district while luxuriating in interiors decked out in Rubelli textiles.
Address: Piazza Castello 2 (terminus) – Brera Design District
"LivingNnature" Installation by Carlo Ratti Associates 
Carlo Ratti associate's "living nature", it is a project representing by Salone del Mobile in the city is a garden pavilion that recreates all four seasons to synchronizein the same place. The 500 square-meter temporary installation uses leading energy management systems, such as photovoltaic cells, accumulators, and heat pumps, to allow and control spring, summer, autumn and winter to unfold at the same time.
AddressPiazza del Duomo
 "My first me: know yourself like never before" exhibition
During Milan design week, an exhibition by Masahiko Sato — professor at the graduate school of film and new media Tokyo University of the arts — is being presented at the Issey Miyake shop in Milan. Named "my first me: know yourself like never before", the show is an iteration of ideas from Sato's latest book "New ways of understanding'", including interactive installations and film works that make use of technology to induce "sensations that have never been experienced before'".
Adresse: Issey Miyake shop, via Bagutta 12
Alcova by Space Caviar and Studio Vedèt
A former panettone factory opens its doors for the first time as a design space, featuring experimental pieces by 20 studios and galleries exploring contemporary living, design culture and new technologies. Amid the complex's crumbling surrounds – partly overrun by plants – you'll find objects like Stuperstudio's hot pink Onos bed. The exhibition is put together by Space Caviar and Studio Vedèt.
Address: 11-13 Via Popoli
Piuarch presents "AgrAir"
Piuarch presents agrAir a modern art installation that combines earth and air to outline the careful use of resources, the dissolution of contrasts between interiors and outdoors, natural and artificial spaces as key values of tomorrow's on occupies the central part of Piazza Castello to offer visitors an experience of reflections, gentle movements, lights, shadows, fragrances, an colors.